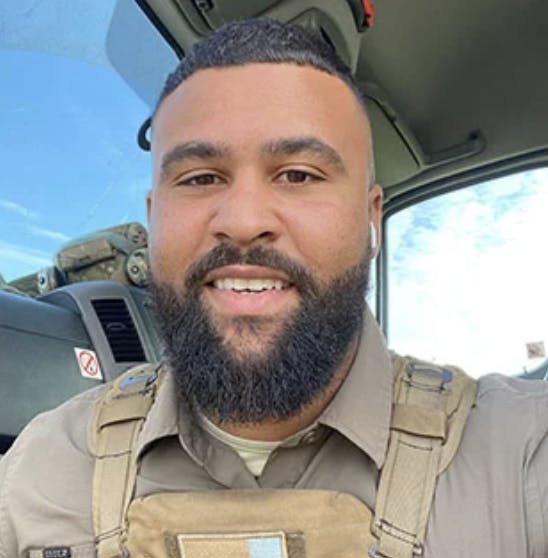 Darion Hester, who everyone calls Tex, is a proud Texan from San Antonio, and a recent addition to Atlas Global Aid's efforts in Ukraine.
During the invasion and occupation in Winter 2022, Darion found it difficult to reconcile with the conflict from his home in San Antonio, and very quickly made the decision that he wanted to help those in Ukraine who did not have adequate resources to protect and defend themselves.
Despite having no prior military experience, Darion made the decision to travel to Ukraine to join the fight to protect Ukraine from the Russian aggressors. He first met Jack when they found themselves in the same group of volunteers in Spring 2022. Darion is a comforting and emotional person and he uses those qualities to drive his passion to help others.
Because of his selfless attributes and willingness to serve others, Tex has found a home with Atlas Global Aid. He will often be found working on projects that provide aid and comfort to those in need. He spends his free time reading and has started to explore all that the beautiful country of Ukraine has to offer. Tex is ready to stand with Atlas Global Aid and fight for a better future and Atlas is proud to have him on board.