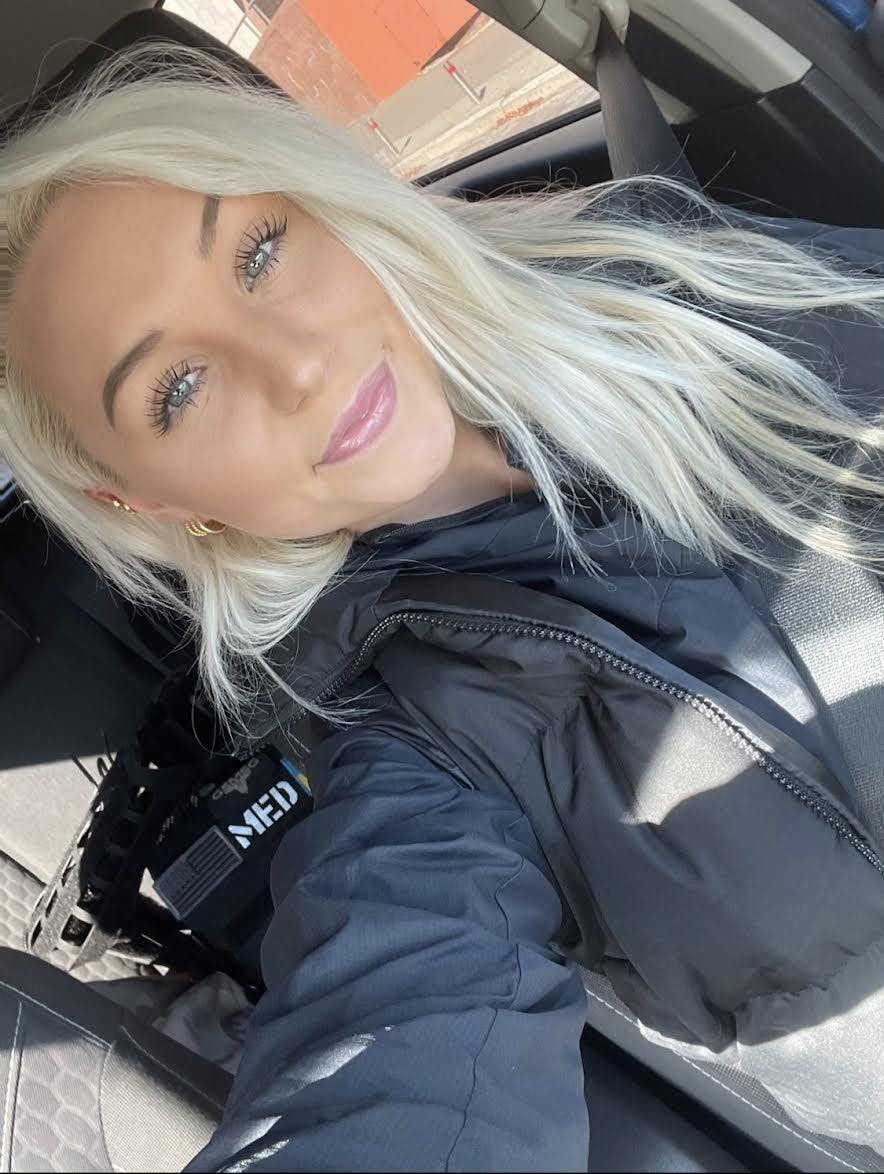 Madelyn Banks
Chief Medical Advisor
U.S. Navy (2017-2022), B.S. In Criminal Justice, Currently pursuing B.S. in Homeland Security
Madelyn enlisted in the United States Navy at the age of 17, where she served on active duty for over 5 years. She held billets in almost every available environment as a Navy Corpsman, including beginning her tour of duty with three years in the Emergency Department, Labor and Delivery, and the Multiservice Ward. Madelyn made the move to "green side" and spent the final two years of her enlistment working with the Marine Corps supporting 3rd Reconnaissance Battalion, the 31st Marine Expeditionary Unit, and various other Marine Corps units. While on active duty, she pursued her degree in Criminal Justice, and almost concurrently with her honorable discharge from the United States Navy, she received her B.S. in Criminal Justice. 
In June of 2022, the day her contract ended as an active duty sailor, Madelyn flew directly to Poland and made her way to Ukraine, using her expertise to assist a non-governmental organization in training military members and civilians in Tactical Combat Casualty Care (TCCC). She has a passion for the impact that well-practiced medicine can have on an individual and loves to share the skills and knowledge she attained and honed in the U.S. Navy with the people in her family's ancestral home of Ukraine. 
Shortly after arriving in Ukraine, Madelyn started working alongside Jack Frye, President of Atlas Global Aid. Jack realized that Madelyn shared the same passion and vision for helping people that embodies the ethos of Atlas Global Aid. While they completed numerous tasks that were deemed to be improbable, at best, and nigh-unto-impossible, at worst, they determined that Madelyn would be a great fit for the Atlas team as a Director of a medical program. In December of 2022, based on her dedication to Atlas' vision, her relentless drive, and her forethought pertaining to future operations. Atlas' founding members voted to bring Madelyn on board as their Chief Medical Advisor.
A lifelong resident of the Gulf Coast region, Madelyn enjoys surfing, paddle boarding, and scuba diving when she travels home to visit family. Her work-related passions include traveling to conflict regions around the globe and assisting trauma and operating teams in high-stress environments.